Transitioning to Agile?
T
his one day workshop will introduce the participants to the fundamentals of Agile principles, concepts and practices.
Attendees will get involved in hands-on activities that will help them take away more than just the theoretical knowledge.
This workshop will be conducted in an activity based learning mode and is beneficial for teams or team leads who are transitioning into Agile as a methodology.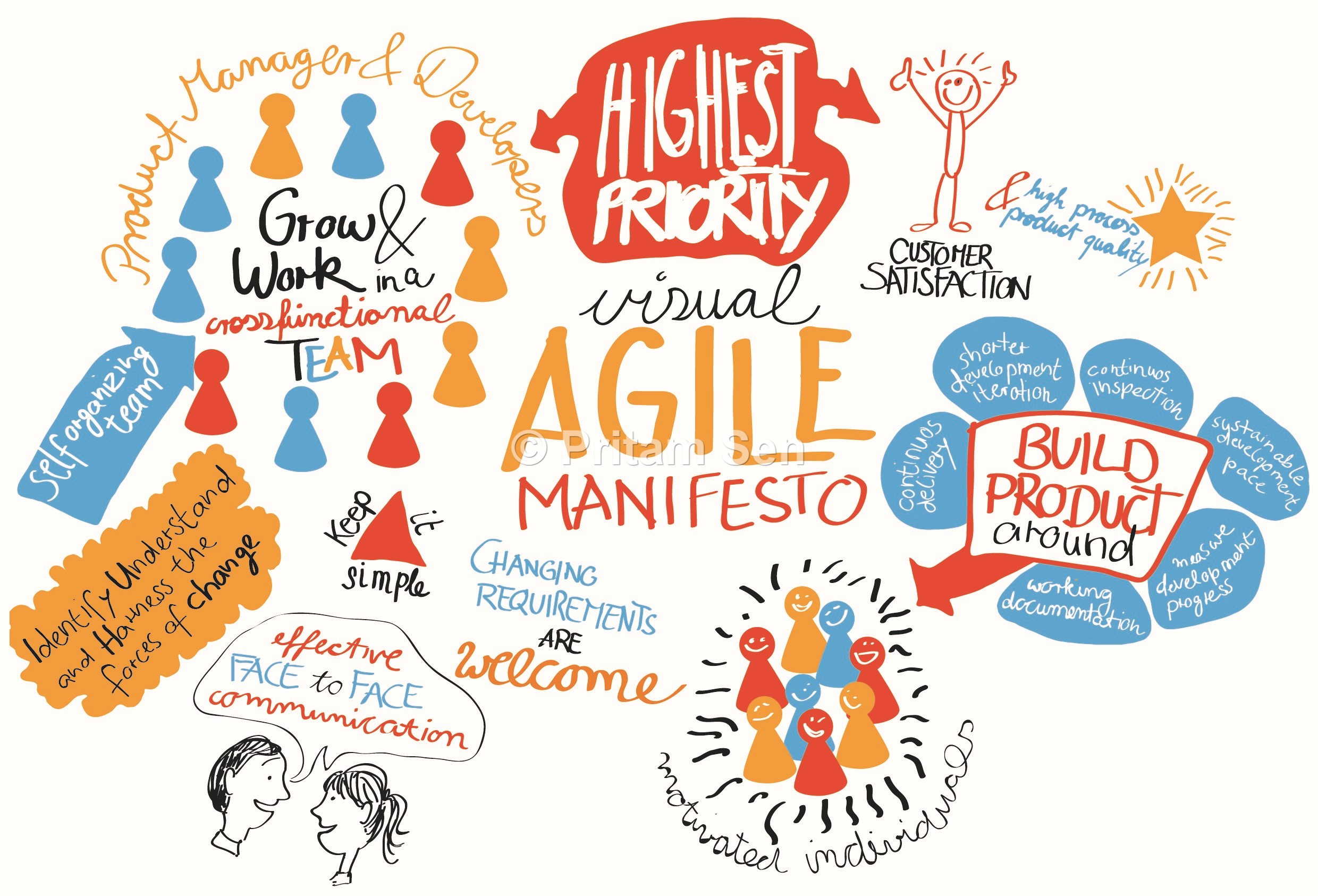 Workshop Highlights:
This interactive workshop will help you to understand the Agile cultural discipline & fundamentals of Scrum framework.
This workshop will remove your misconceptions about Scrum and help you to create an environment where Scrum can succeed.
This workshop will help you to mitigate your fears about Scrum add more value to your customers as well as organizations.
This workshop will aid your teams to understand the origin of Agile and employing the Scrum methodology to your organization.
This workshop will be conducted in an activity based learning method that will benefit participants to take away more than just the hypothetical knowledge of Agile.
"Scrum is a management and control process that cuts through complexity to focus on building products that meet business needs. Management and teams are able to get their hands around the requirements and technologies, never let go, and deliver working products, incrementally and empirically."

SCRUM,

www.scrum.org
Out Philosophy.
We believe in embracing the cultural discipline instead of adopting fashion. And that is why we help teams in creating an environment where Scrum can succeed. We understand that people may feel hesitation & trepidation in adopting Agile; therefore we present our idea in simple and easy-to-understand manner. In our trainings, we vigilantly use common language description instead the formal Scrum language to guide teams to be the most effective people possible.
Contents at a Glance
Our one-day Interactive workshop covers the following topics:
Understanding the basics of Agile followed by Agile Manifesto
What's all about Agile Software Development? Why Projects fail?
What are prerequisites to transform your team from a traditional team to an Agile
How to Agile your project and earn maximum value?
Core practices and philosophies. Learn Agile Terminologies and witness how they fit in your organization
How Agile methods deviate from traditional methods, and the value that comes from an Agile transformation
Learn about Agile Methodologies: Scrum, Kanban, Lean, Extreme Programming, Scrumban
The scrum fundamentals: From planning through delivery
Activities based,real-time projects and case studies.
Training Philosophy
Around 8 contact hours of Interactive sessions, promoting inquisitive audience
Training contents have been developed by Industry professionals
Tips and tricks from industry experts
Certifications and Rewards
Certificate of Attendance by CHROMEIS PVT LTD.
CHROMEIS Certified SCRUM Practitioner (subject to passing CHROMEIS assessment)
Program Schedule
Next workshop will be conducted in 1st week of January, 2018 in Lahore. The schedule is published over social media. Please find most up to date details over
facebook
or
Program Fee and Discounts
Fee:
The fee for workshop in January 2018 is Rs. 5,000
Check below to see if you qualify for any discount.
Discount:
30% early bird discount (before 25th December)
20% discount on a group of at least 2 participants
Registration closes on 31st December 2018
About Trainer !