Get
10% off

, Host Unlimited Websites, Use Promo Code

YEARLY10

All plans, when paid annually, no catch!
Need RDP? Choose Windows or choose from a wide range of operating systems including Linux, CentOS, Fedora, or more
Shared JVM
$10 /pm
Can Host 1 JSP Site
Can Host Unlimited non-JSP sites
Unlimited storage space
Unlimited bandwidth
RAID 10 disk protection
Unlimited email accounts & FTPs
Supports:
Java
PHP
Perl
Python
CGI
ASP.Net (N/A)

Instant reboot
Heap size: 1024MB (shared)
Operating System Linux
Log Access/Log4J – (N/A)
Tomcat
5.5.26
–
JDK 1.6.0_22
Servlet Support
JNDI/JDBC supported
Unlimited MySQL
MSSQL 2005/2008 N/A
MySQL Triggers – (N/A)
WAR Deployment – (N/A)
Tomcat Manager – (N/A)
NGASI Manager – (N/A)
24/7/365 live support
Private JVM
$15 /pm
Can Host Unlimited JSP Site
Can Host Unlimited non-JSP sites
Unlimited storage space
Unlimited bandwidth
RAID 10 disk protection
Unlimited email accounts & FTPs
Supports:
Java
PHP
Perl
Python
CGI
ASP.Net (N/A)

Instant reboot
Heap size: 64/128/256 MB
Operating System Linux
Log Access/Log4J
Tomcat
7.0.20/6.0.16(14,13,10), 5.5.26(25,25,23,20)
JDK 1.6.0_22
Servlet Support
JNDI/JDBC supported
Unlimited MySQL
MSSQL Server 2005/2008 N/A
MySQL Triggers
WAR Deployment
Tomcat Manager
NGASI Manager – (N/A)
24/7/365 live support
Business Private JVM
$20 /pm
Can Host Unlimited JSP Site
Can Host Unlimited non-JSP sites
Unlimited storage space
Unlimited bandwidth
RAID 10 disk protection
Unlimited email accounts & FTPs
Supports:
Java
PHP
Perl
Python
CGI
ASP.Net

Instant reboot
Heap size: 64/128/256 MB
Operating System Windows
Log Access/Log4J
Tomcat
7.0.20/6.0.16(14,13,10), 5.5.26(25,25,23,20)
JDK 1.6.0_22, 1.6.0_17, 1.5.0_22

Servlet Support
JNDI/JDBC supported
Unlimited MySQL
Unlimited MSSQL 2005/2008
MySQL Triggers
WAR Deployment
Tomcat Manager
NGASI Manager
24/7/365 live support
JVM VPS 1
$50 /pm
Technology OpenVZ
40GB storage space
Unlimited bandwidth
RAID 10 disk protection
512MB guaranteed memory
1GB burstable memory
Static IPs – 2 Free ($?/m additional)
100Mbps network port
Cent OS 5 – 64-bit
VPS Control Panel: Easy Web Panel
Control Panel: CPanel/WHM11 $?/m
Unlimited emails & FTPs
Can Host: Unlimited JSP websites
Unlimited domains & sub-domains
Supports:
Java
PHP
Perl
Python
CGI
ASP.Net
All Tomcat Frameworks supported
7.0.20/6.0.16(14,13,10), 5.5.26(25,25,23,20)
Instant Restart
Heap Size: Up to 128MB

Servlet Support
Linux based
Log Access / log4j
Tomcat
7.0.20, 6.0.16(14,13,10), 5.5.26(25,25,23,20)
JDK 1.6.0_0 (03), 1.5.0_11 (09)
Servlet supported
JNDI & JDBC
Unlimited MySQL
WAR Deployment
Tomcat Manager
Root and SSH Access
24/7/365 live support
JVM VPS 2
$70 /pm
Technology OpenVZ
70GB storage space
Unlimited bandwidth
RAID 10 disk protection
1GB guaranteed memory
2GB burstable memory
Static IPs – 2 Free ($?/m additional)
100Mbps network port
Cent OS 5 – 64-bit
VPS Control Panel: Easy Web Panel
Control Panel: CPanel/WHM11 $?/m
Unlimited emails & FTPs
Can Host: Unlimited JSP websites
Unlimited domains & sub-domains
Supports:
Java
PHP
Perl
Python
CGI
ASP.Net
All Tomcat Frameworks supported
7.0.20/6.0.16(14,13,10), 5.5.26(25,25,23,20)
Instant Restart
Heap Size: Up to 768MB

Servlet Support
Linux based
Log Access / log4j
Tomcat
7.0.20, 6.0.16(14,13,10), 5.5.26(25,25,23,20)
JDK 1.6.0_0 (03), 1.5.0_11 (09)
Servlet supported
JNDI & JDBC
Unlimited MySQL
WAR Deployment
Tomcat Manager
Root and SSH Access
24/7/365 live support
JVM VPS 3
$95 /pm
Technology OpenVZ
100GB storage space
Unlimited bandwidth
RAID 10 disk protection
1.5GB guaranteed memory
4GB burstable memory
Static IPs – 2 Free ($?/m additional)
100Mbps network port
Cent OS 5 – 64-bit
VPS Control Panel: Easy Web Panel
Control Panel: CPanel/WHM11 $?/m
Unlimited emails & FTPs
Can Host: Unlimited JSP websites
Unlimited domains & sub-domains
Supports:
Java
PHP
Perl
Python
CGI
ASP.Net
All Tomcat Frameworks supported
7.0.20/6.0.16(14,13,10), 5.5.26(25,25,23,20)
Instant Restart
Heap Size: Up to 1250MB

Servlet Support
Linux based
Log Access / log4j
Tomcat
7.0.20, 6.0.16(14,13,10), 5.5.26(25,25,23,20)
JDK 1.6.0_0 (03), 1.5.0_11 (09)
Servlet supported
JNDI & JDBC
Unlimited MySQL
WAR Deployment
Tomcat Manager
Root and SSH Access
24/7/365 live support
Start On Hosting Company In 5 Minutes.
Java is the most popular language for enterprise-grade web applications. Private JBoss hosting offers JBoss server installed with JSP & Servlet, allowing to run JBoss as a standalone or behind Apache webserver to get a powerful and functional java hosting solution. Our Java plans are feature rich and support Apache, PHP5, CGI/Perl, CVS Repository & Subversion, JBoss 4.0, etc.
Be the owner of state-of-the-art Java/Tomcat servers. Add value with Never Reboot and Server Load Protection. All plans are covered by a 30-day money-back guarantee.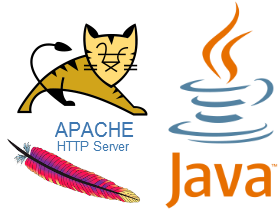 How to get started?
Place your order and make payment through any of our recognized payment methods and you're good to go!
How do we price it?
We challenge to offer the lowest price, globally. If you've found any other hosting provider who offers cheaper rates for Personal Hosting, we will beat it.
How do we support it?
Contact 24/7/365 through the support page. We promise to respond within 24 hours, though our response time is averaged 4 hours.
Want To Known Why, We Think You Should Choose.
Own more than 10 websites ?