Get
10% off

and benefits of VPS, Use Promo Code

YEARLY10

All plans, when paid annually, no catch!
Need RDP? Choose Windows or choose from a wide range of operating systems including Linux, CentOS, Fedora, or more
1C-1GB-20SSD
$8 /mo
1 Core / 64-bit CPU

1 GB Guaranteed Memory
20 GB SSD (NVMe)
50 GB bandwidth
Host Unlimited Websites
Static IP optional ($?/m additional)
IPV6 /64 Network
Control Panel:
SSH Access

1 user included, ($?/m additional)
Location   

DDoS Protection
Fully Managed
2C-2GB-40SSD
$12 /mo
2 Cores / 64-bit CPU
2 GB Guaranteed Memory
40 GB SSD (NVMe)
Unmetered bandwidth
Host Unlimited Websites
Static IP optional ($?/m additional)
IPV6 /64 Network
Control Panel:
SSH Access

1 user included, ($?/m additional)
Location   

DDoS Protection
Fully Managed
3C-3GB-60SSD
$15 /mo
3 Cores / 64-bit CPU
3 GB Guaranteed Memory
60 GB SSD (NVMe)
Unmetered bandwidth
Host Unlimited Websites
Static IP optional ($?/m additional)
IPV6 /64 Network
Control Panel:
SSH Access

1 user included, ($?/m additional)
Location   

DDoS Protection
Fully Managed
3C-4GB-100SSD
$16 /mo
3 CPU Cores / 64-bit
4 GB Guaranteed Memory
80 GB SSD (NVMe)
Unmetered bandwidth
Host Unlimited Websites
Static IP optional ($?/m additional)
IPV6 /64 Network
Control Panel:
SSH Access

1 user included, ($?/m additional)
Location   

DDoS Protection
Fully Managed
4C-5GB-100SSD
$17 /mo
4 CPU Cores / 64-bit
5 GB Guaranteed Memory
100 GB SSD (NVMe)
Unmetered bandwidth
Host Unlimited Websites
Static IP optional ($?/m additional)
IPV6 /64 Network
Control Panel:
SSH Access

1 user included, ($?/m additional)
Location   

DDoS Protection
Fully Managed
4C-6GB-120SSD
$20 /mo
4 CPU Cores / 64-bit
6 GB Guaranteed Memory
120 GB SSD (NVMe)
Unmetered bandwidth
Host Unlimited Websites
Static IP optional ($?/m additional)
IPV6 /64 Network
Control Panel:
SSH Access

1 user included, ($?/m additional)
Location   

DDoS Protection
Fully Managed
SAN storage Cloud, 100% SSD NVMe, RAID 10 topology
Cloud VPS Hosting uniquely combined the power of a VPS with Cloud Hosting. This offers dedicated hardware resources without getting into managing a VPS.
Enjoy the benefits of self-managed servers for a cheaper price. CHROMEIS automatically updates the system, providing protection against threats including DDOs Attacks and malware. Set up an automatic backup for a nominal price to run unlimited websites hassle free.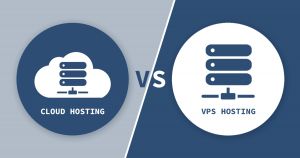 Want To Known Why, We Think You Should Choose CHROMEIS?
Want Dedicated? Go Cloud !