Android, iOS or Windows? We've got it.
Digital transformation is rapidly reshaping businesses worldwide, and Pakistan is no exception. As organizations strive to stay ahead in the digital age, app development in Pakistan has emerged as a catalyst for driving this transformative change. With a plethora of software development companies, Pakistan is becoming a hub for cutting-edge technology solutions.
As technology continues to advance, Pakistan's tech industry is gaining momentum on the global stage. With a large pool of skilled IT professionals, Pakistan offers cost-effective solutions and cutting-edge innovation. Furthermore, we will shed light on the trailblazing software development companies that are spearheading this revolution. Join us as we delve into the exciting world of app development and discover the companies in Pakistan driving change.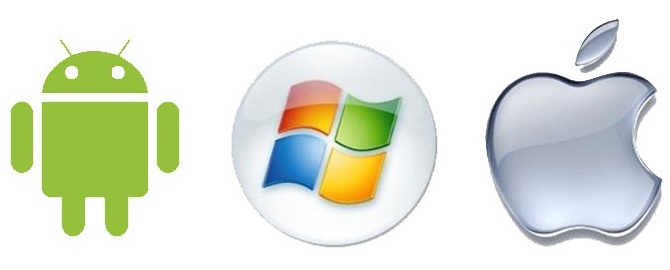 The app development industry in Pakistan is fueled by a talented pool of developers and designers who possess a deep understanding of emerging technologies. These professionals leverage their expertise to create custom-built applications that address the unique needs and challenges faced by businesses. From artificial intelligence and machine learning to blockchain and beyond, these companies are at the forefront of leveraging advanced technologies to revolutionize industries.
Scalable approach!
We know the apps expand and we ensure the apps are capable of handling expansion.
Market Driven
We deeply get involved. We understand underlying idea and help make it feature rich and competitive.
User Friendly
We keep end users in mind and pay special attention to ensure the app is extremely easy to use.
Cost Effective
We care less for Change Requests and focus more on delivery. We do More! We deliver More!
One of the primary advantages of app development in Pakistan is its cost-effectiveness. Businesses, both small startups and established enterprises, can benefit from affordable yet high-quality solutions tailored to their specific requirements. This affordability factor has made Pakistan an attractive outsourcing destination, where businesses can obtain software development services without breaking the bank.
Moreover, as digital transformation gains momentum, the importance of digital transformation services cannot be overstated. Pakistani software development companies provide comprehensive services that encompass strategic planning, technology implementation, and process optimization. These services enable businesses to streamline their operations, enhance productivity, and deliver exceptional experiences to their customers.
We Are Here To Serve You.
Games Development?
CHROMEIS is really keen to hear unique new games cracking in your mind. Why not discuss? If you're a game freak and bubbling with cracking ideas in your end, don't wait too much. Let's get people play with them.
iPhone Game Development
CHROMEIS has developed various 2D & 3D interactive games. Our iPhone game development process begins from conceiving the core idea behind the game, designing the concept, Wire framing, Graphic Design, core Development and goes all the way to testing to ensure quality and stability of the end deliverable.
CHROMEIS takes pride in giving due time to understand technical challenges behind each game. iPhone game developers make use of advance frameworks to foster interactive nature of game, thus making it more interesting for end user.
iPad Game Development
iPad & iPad 2 has revolutionized the concept of mobile gaming & has amazingly augmented the gaming experience through its rich list of features, incredible functionalities & amazing form factor. Developing games for an iPad is not simple the game needs to be built deploying advanced technology & tools.
CHROMEIS has highly experienced expert team of iPad game developers they have comprehensive knowledge of the device and technical ability to leverage the exclusive features of iPad and absolute expertise over the iPad game development process to create rich and exciting games.
Our iPad game development team specializes in developing puzzle games, arcade games, social games, action, adventure and RPG games powered with high-quality graphics, excellent design, exciting game play. CHROMEIS offers end-to-end solutions in iPad game development beginning from research and conceptualization to deployment and maintenance.
Android Game Development
Android game development has seen exponential growth we have realized the potential of Android OS and our android game developers are busy in developing interesting 2D & 3D games with complete support of our graphics design team and in-house QA team to develop the best in class Android games. One of the major challenges of android game development is the varied devices with a wide variety of screen sizes. CHROMEIS Android game developers have managed to tackle these issues with expertise & deliver games that are entertaining & addictive to end users.

iOS – iPhone, iPod, iPad Apps Development
CHROMEIS develops native iPhone/iPad Applications and Games from Wireframe Design to App Store submission with close interaction with the client throughout project's life cycle. We always follow latest trends in the iOS development market. We keep our knowledge and skills updated which help us deliver a variety of innovative applications in different business domains. We have professional skills in iPhone SDK (Cocoa / Cocoa Touch / Objective-C), COCOS 2D and Unity 3D.

Android Phone Apps Development
We develop native Android Applications from wireframe design to Android Market submission. Our team well equipped with experience and skills which results in quality of service and good customers support. We use Eclipse/ Android SDK/ Java for Android Development.

Windows Mobile Apps Development
Get the perfect Windows mobile application tailored just for you with good mobile app design. Irrespective of the handset, we deliver robust and scalable windows mobile application software to help extend your business far and wide. We make best use of Visual Studio .net 2012 for Windows based mobile apps.

Blackberry Apps Development
Make the most of your Blackberry devices with smart mobile phone application development. Our skilled mobile app builder, and mobile application developers utilize the features of this unique smartphone to provide path-breaking apps.

Symbian Mobile Development
CHROMEIS is a hub of mobile technologies, also provides its services for Symbian mobile device applications. Our custom-made apps for the Symbian smartphone surpass all your expectations.

What our Clients Say
I came to know CHROMEIS through a reference and value it's services very much. They've worked with me in depth on all my Web hosting needs, whether it be a dynamic website or just bulk domain buys. Very good services at a very competitive price with great customer support! Thanks for being there! Salman Munir Malik Digital Project / Product Manager

I have looked at your presentation "Quality Today" and would like to print a copy of it so my employees can read it. Very nice presentation! Thanks, Don Andruss Atascadero Glass, Inc. Residential Division Manager
The success stories of digital transformation initiatives powered by Pakistani software development companies are multiplying. From transforming traditional brick-and-mortar businesses into digital market leaders to creating intuitive mobile applications that redefine user experiences, these companies are playing a pivotal role in driving innovation.
App development in Pakistan, facilitated by innovative software development companies, is driving digital transformation in the country. With a talent pool of skilled professionals, cost-effective solutions, and comprehensive digital transformation services, Pakistan is poised to make significant contributions to the global digital landscape.