Selenium Training in Lahore || 2017-October
Date 18-Sep-17
Starts 11:00 am
Ends 2:00 pm
Venue Conf. Room, Shaheen Complex
Location Edgerton Rd, Lahore, Pakistan
Why class-room training?
H
ere is a pointer. 300 hours of classroom + 1200 hours of hands on experience + passing two exams are required to obtain a license to cut hair in the state of NC. This is 1500 hours and two exams – more than what is required to enter into a career as a performance tester. The average new hairdresser|barber has a greater command of tools and process than the average new performance tester. Is this a problem?
This program comprises of 24 hours – with 5 sessions of 4 hours each while the remaining 4 hours are dedicated for lab.This program comprises 24 contact hours with industry expert; organized into 5 sessions of 4 hours each – while remaining 4 hours are deducted for lab. This public training is open to registration and anyone can choose to participate. You can find the exact schedule below or Check Course Outline.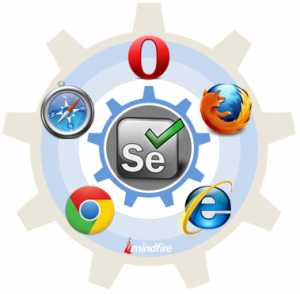 " Testing is the process of examining an application to ensure it fulfills the requirements for which it was designed and meets quality expectations. More importantly, testing ensures the application meets customer expectations.

Microsoft,

www.microsoft.com
Test automation improves development process of a product in most cases. The automation of tests is initially associated with increased effort, but the related benefits will quickly pay off through Increased Test Speed, Test Efficiency, Decreased Costs and shorter Time-to-Market, Increased Confidence and Greater Test Coverage. Automated tests run fast, making it cost-effective for software products with a long maintenance life; enabling to react quickly to ever-changing systems and requirements when testing in agile environment. New test cases are automated continuously and can be added to existing test suite in parallel to the development of the software itself.
Training Brief and Event details:
Program Schedule Details
There are 4 full-day sessions of 8 hours each – with 1 hours break.
| | | |
| --- | --- | --- |
| Day | Time | Trainer |
| 7th Oct. | 10:00 AM to 02:00 PM | |
| 14th Oct. | 10:00 AM to 02:00 PM | |
| 21th Oct. | 10:00 AM to 02:00 PM | |
|  28th Oct. |  10:00 AM to 02:00 PM | |
| 04th Nov. | 10:00 AM to 02:00 PM | |
Program Fee and Discounts
The fee is going to be Rs. 28,000 per participant (lesser than ever)
Discount will be available on on group of 2 and more. Higher discount on bigger group – this translates the benefit directly to the trainees.
10% discount on a group of 2 -4 participants
25% discount on a group of 5 -10 participants
50% discount for Candidates seeking revision
Check around to see if there are any other people who might be interested in this training? If we manage bigger audience, we'd be able to decrease price for you.
How to Register or Buy Tickets
It's as simple as 1.2.3.
Make payment in favor of CHROMEIS Pvt. Ltd.
2297-71062722-03
IBAN: PK49HABB0022977106272203
SWIFT: HABBPKKA
Once payment is made, please drop an email to trainings [at] chromeis.com with following details:
Evidence of payment that can be verified
Your full Name
CNIC number so we can recognize you
Email address and
cell phone number
You'll receive payment receipt and a phone call within 24 hours.