Payment Methods
We receive payment via Cheques, Demand Drafts, Pay Order, Online payment through all major credit cards.
Note:
All of your pay bills should address CHROMEIS Pvt. Ltd.
Please go through the payment instruction before you deposit your money. We do not recognize any payment method not listed on this page.
Skrill, PayPal, Credit Cards and Online payment from Overseas:
You can pay online through any credit card using skrill.com (formerly MoneyBookers.com)
After sign up, make payment to: skrill@chromeis.com

Pay through PayPal: paypal@chromeis.com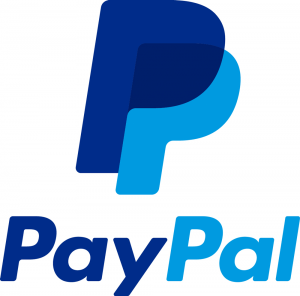 OneLoad, EasyPaisa, Jazz Cash, UBL Omni, SIMSIM and other Mobile Wallets in Pakistan

CHROMEIS supports OneLoad for small transactions. OneLoad offers free funds transfer and extremely convenient to use. You can transfer funds through oneloadpk.com or  Please transfer yous their app for android or iOS as well. You'd need to transfer your funds to 03-111-000-229.
Bank transfer, Wire, Cheques and Direct cash deposit over counter
We bank with 3 major banks of Pakistan including HBL being our primary and preferred bank. Secondly, Standard Chartered Bank and Bank Al-falah as well. Please find details below.
HBL (Habib Bank Limited), Pakistan                                             
We encourage payments through HBL for payments in Pakistan.
You can make your payment (in PKR) at any branch of Habib Bank Limited (or through ATM/online Banking) in favor of:
CHROMEIS PVT. LTD.
2297-71062722-03
IBAN: PK31HABB0022977106272203
SWIFT: HABBPKKA
Standard Chartered Bank Ltd., Pakistan                                     
You can make your payment (in USD) at any branch of Standard Chartered Bank (or through ATM/online Banking) in favor of:
A/C Title:
A/C Number: 01-9844783-01
Collection at your Doorstep (only Lahore, Pakistan)
We can collect Cash, Cheques/Demand Drafts/Pay Order from your doorstep, the service is available in Lahore only. An additional service charges of US$5 will be levied.
The payment is reflected the same day and any invoice is paid off and orders are executed the same day.
In case of cheque, the order will be executed upon realization of payment.